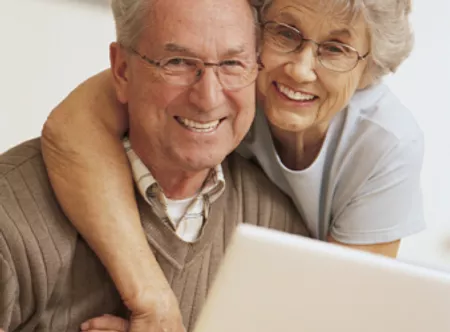 Variety of CHOICE Counts meals that you get to choose!

CHOICE "Counter" that scores your meal selections.

Educational Sessions

Healthy Eating Tools

Social Interaction
​
​
Our Story
Aging Ahead (formerly Mid-East Area Agency on Aging) created CHOICE in 2014 as a solution to the on-going challenge of attracting older adults to Senior Centers. CHOICE brings a variety of programs and services to community locations where older adults naturally congregate, such as libraries. As a result, more people are accessing information and resources that enable them to live in their homes and communities for as long as possible.
​
To build upon the options within its nutrition program, Aging Ahead developed an expansion of its successful CHOICE program, CHOICE Counts.
​
This innovative program has several goals. One goal is to expand access to healthy meals. Our intent is for participants to "Make their Meal Count" by selecting menu items from the five categories that make up a Title III-C Meal. We are increasing choice and convenience, and in conjunction with Frick's Market, meal options will be available Wednesdays during deli hours.
​
Monthly programming will bring together community partners to inform and educate participants on health topics related to aging, while at the same time offering opportunities for social interaction.
​
Through participation in the CHOICE Counts program, participants are given the tools to improve upon their health/well-being, make and monitor healthier food choices, and socialize more, which is intended to help alleviate symptoms of loneliness and depression.
​
​